---
Julie Pringle (MS student 2016-18)
Julie Pringle
started her MS in the Baumann lab in September 2016 and graduated in December 2018. During her time, Julie painstakingly investigated the growth and selective survival in juvenile Atlantic silversides (
Menidia menidia
) collected in fall 2015 in Mumford Cove. She was the first student in our lab to fully use our Image Analysis system, counting more than 30,000 individuals increments in 300 of her selected specimens. Her research shed new light on a particularly intriguing aspect of silverside life history; i.e., that this species exhibit temperature-dependent sex determination. Colder temperatures produce more females than warmer temperatures, which should lead to females being born earlier during the season than males. However, Julie's study showed that survivors at the end of the growing season consist of more females than expected and that those females were larger NOT because they were born earlier, but because they grew significantly faster than their male conspecifics.
Also during her time, Julie never shied away from selflessly helping other students and the lab with task unrelated to her thesis, something we truly loved about her. She also became a brilliant TA and was an active member of the graduate student community.
Julie's Masters Thesis "Sex-Specific Hatch and Growth Patterns in Young- of-the-Year Atlantic Silversides (Menidia menidia, Atherinopsidae) From Mumford Cove, Connecticut" is accessible via the OpenCommons Site of the UConn Library.
---
[Atlantic silverside, climate change, Mumford Cove, otolith microstructure analysis, growth, selective survival]
julie.pringle@uconn.edu
---
Sydney Stark (NSF REU student 2018)
Sydney Stark
 joined our lab from June to August 2018 as our second REU (Research Experience for Undergraduates) student in collaboration with Mystic Aquarium. Sydney is a Junior at the University of North Carolina Wilmington and interested in aspects of marine conservation and effects of climate change. Sydney spend her summer testing a prototype of a light trap designed to catch larval and juvenile fish and used it to infer seasonal patterns of ichthyoplankton abundance in nearshore Long Island Sound. In just a short period of time, Sydney became a true ichthyoplankton taxonomist and found that light traps truly work in our waters. Well done Sydney, and all the best for the next career steps!
In her hometown, Sydney's REU project already received coverage by the local newspaper. See here!
Check out some of Sydney's best larval fish pictures below:

[Long Island Sound, ichthtyoplankton, light trap, otolith, Atlantic silverside, Menhaden]
sks7111@uncw.edu
---
Jacob Snyder (MS student 2015-17)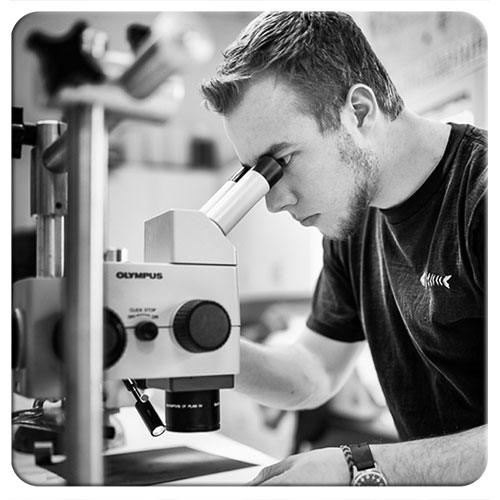 Jacob Snyder
 joined the lab in September 2015 and graduated in December 2017 with his Master's degree. For his Master's thesis, Jake painstakingly took it upon himself to retrieve and digitize the 40+ year time series of environmental observations from Project Oceanology, an ocean literacy organization that has been taking out middle and high school students for decades. For the first time, his work showed allowed a quantitative evaluation of these data and a glimpse into the abiotic and biotic changes in nearshore waters of Eastern Long Island Sound.
His Masters Thesis "Analysis of a Newly Digitized Long-Term Dataset of Environmental Observations from Long Island Sound" is accessible via the OpenCommons Site of the UConn Library.
During his time at the Baumann lab, Jake also conducted an experiment on potential maternal effects and their influence on offspring CO
2
sensitivity, which was recently published in the Journal of Experimental Marine Biology and Ecology
[ocean acidification, hypoxia, Atlantic silverside, climate change, long-term data set, Long Island Sound]
jacob.snyder@uconn.edu | Jake's website
---
James Harrington (technician)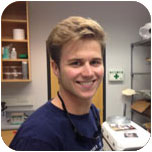 James Harrington
 joined the team in May 2017 to help with our various endeavors rearing fish in the Rankin Lab. He is currently maintaining population crosses of Atlantic silversides from different locations along the Atlantic Coast, which together with our colleagues from Cornell will facilitate describing and annotating the genome of this species. He is also helping with our biweekly beach seine surveys, assisting Chris with large factorial CO
2
x O
2
experiments on Atlantic silverside offspring, and has lent a hand to our REU student Elle with her summer work.
He's is currently working as an instructor for the New England Science & Sailing Foundation (NESS) in Stonington, CT
---
[Atlantic silverside, genome, Mumford Cove, RNA, growth]
james.harrington@uconn.edu
---
Elle Parks (NSF REU student 2017)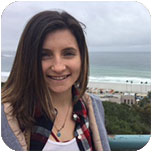 Elle Parks
 joined our lab from June to August 2017 as the first REU (Research Experience for Undergraduates) student on a recently funded NSF REU project in collaboration with Mystic Aquarium. She is a Junior at the University of Connecticut in Storrs and interested in aspects of marine conservation and effects of climate change. Her project looked at the presumed metabolic costs of high CO
2
environments on fish larvae. Elle co-authored a manuscript that resulted from her work
---
[Atlantic silverside, ocean acidification, starvation, costs]
elle.parks@uconn.edu
---