Callie Concannon (MS student, 2018-2020)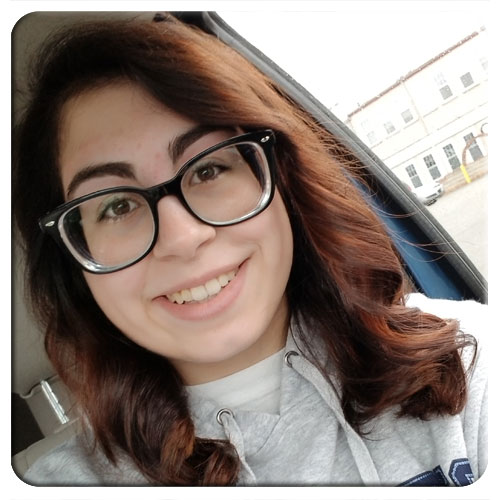 Callie Concannon
started in our lab in fall 2018 after getting her Bachelors from the University of Massachusetts in Dartmouth. For her Master's thesis research, she pursued an important but tricky question whether high CO
2
environments result in measurable changes in the reproductive output (fecundity, oocyte size) of fishes. In summer of 2018, she took over a long-term rearing experiment on Atlantic silversides, and then used macroscopic and histological analyses to diligently examine the males and females from each CO
2
and temperature-specific treatment.
Callie graduated in December 2020 after presenting and submitting her thesis that is publicly available from the Connecticut Archives:
---
Callie's Master thesis research has been published in the ICES Journal of Marine Science
Concannon, C.A.*, Cross, E.L., Jones, L.F., Murray, C.S., Matassa, C. McBride, R.S., and Baumann, H. 2021.
Temperature-dependent effects on fecundity in a serial broadcast spawning fish after whole-life high-CO2 exposure
ICES Journal of Marine Science fsab217 (published 2 November 2021)
Callie was a great lab member and a team spirit who will no doubt be missed the next time we go beach seining!
She can still be reached via her UConn email address callie.concannon@uconn.edu or on Twitter
---
Emma Cross (Post-doctoral researcher 2017-2019)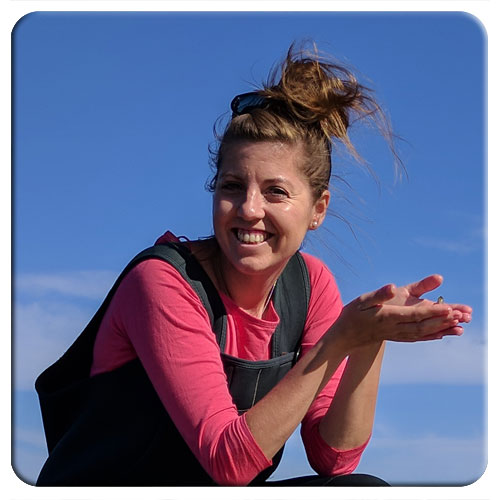 Emma Cross joined our team in September 2017, after receiving her PhD from Cambridge University, UK, in August 2016. Her previous work focused on the CO2-sensitivity of polar and temperate brachiopods, a group of ancient, sessile calcifiers that build large shells but are unrelated to mollusks. In our lab, Emma transitioned to working with fish, particularly Atlantic silversides, testing how fluctuating pH and oxygen environments typical of nearshore environments affect early life survival and growth. Emma was also instrumental in all of our follow-up, ongoing work on sand lance sensitivity to ocean warming and acidification.
Emma was an incredible enrichment to our lab, and has now (September 2019) started her new faculty position as Assistant Professor in Coastal/Marine Science at Southern Connecticut State University (New Haven, CT). Her proximity will sure enable lots of collaborative work in the future!
---
Four recent publications of Emma:
---
[ocean acidification, hypoxia, Atlantic silverside, nearshore pH and oxygen fluctuations, transgenerational effects, climate change]
crosse2@southernct.edu | Emma Cross publications
---