Hannes Baumann (PI)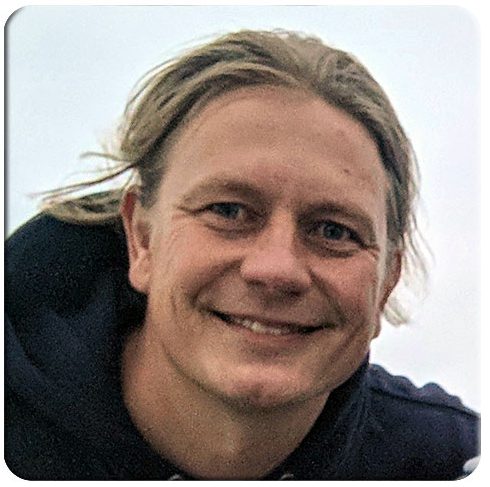 Hannes Baumann started the 'Evolutionary Fish Ecology' Lab in September 2014 to expand ecological and evolutionary frontiers via experimental, field, and modeling work. His work focuses on the central question, how coastal marine organisms will cope with the simultaneous changes in their environment caused by global and regional human activity, and how they are already adapted to environmental variability in e.g. temperature, oxygen, or pH.
Local field work includes maintaining deployed sensors, frequent collections with plankton nets and beach seines, in addition to laboratory rearing of fish, physiological measurements, and otolith microstructure analysis – all of which can incorporate the help of interested and ambitious undergraduate students searching for hands-on experience and own projects.
Current grants:
2018 – Therkildsen, N. and Baumann, H. Collaborative research: The genomic underpinnings of local adaptation despite gene flow along a coastal environmental cline. NSF-OCE #1756316 ($325,388 3 years)
2016 – Baumann, H., Wiley, D. Kaufman, L., Valentine, P., and Gallager, S. Sensitivity of larval and juvenile sand lance Ammodytes dubius on Stellwagen Bank to predicted ocean warming, acidification, and deoxygenation. Northeast Regional SeaGrant Consortium ($198,393 2 years)
2016 – Dam, H., Baumann, H., Finiguerra, M., and Pespeni, M. Collaborative Research: Transgenerational phenotypic and genomic responses of marine copepods to the interactive effects of temperature and CO2. NSF-OCE #1550180 ($609,684 3 years)
2016 – Baumann, H. and Nye, J. Collaborative research: Understanding the effects of acidification and hypoxia within and across generations in a coastal marine fish. NSF Project# 1536336 ($829,035 3 years)
2016 – Dam, H., Finiguerra, M., and Baumann, H. Predicting the performance of the copepod Acartia tonsa under future conditions of temperature and CO2. Connecticut Sea Grant College Program ($149,969 2 years).
2016 – Baumann, H. and Rader, L. Lifting a treasure: Full digitization of Project Oceanology's 40+ years of coastal research data in Long Island Sound. Connecticut Sea Grant Project# PD-15-14 ($5,000).
Publications | Courses | Marine Science Department | Google Scholar | CV | Collaborators & Co-authors | Publons Reviewer Profile
---
Emma Cross (Post-doctoral researcher)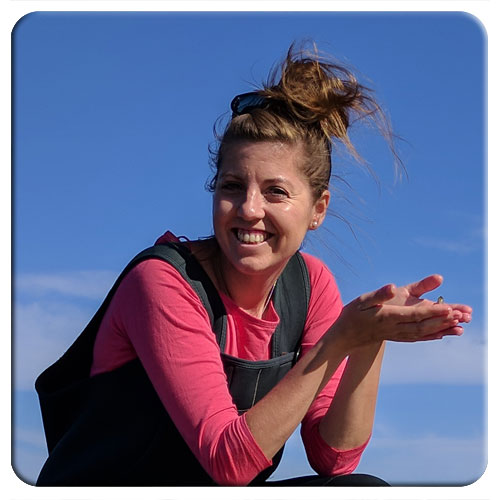 Emma Cross joined our team in September 2017, after receiving her PhD from Cambridge University, UK, in August 2016. Her previous work focused on the CO2-sensitivity of polar and temperate brachiopods, a group of ancient, sessile calcifiers that build large shells but are unrelated to mollusks. In addition to experimental approaches, she examined historical collections of specimens from New Zealand. Her findings suggest that brachiopods can cope with acidifying oceans by compensating for increased shell dissolution by increased shell thickness. Emma now transitions to working with fish, particularly Atlantic silversides, testing how fluctuating pH and oxygen environments typical of nearshore environments affect early life survival and growth.
---
Three recent publications of Emma
:
---
[ocean acidification, hypoxia, Atlantic silverside, nearshore pH and oxygen fluctuations, transgenerational effects, climate change]
emma.cross@uconn.edu
|
Emma Cross publications
---
Chris Murray (PhD student)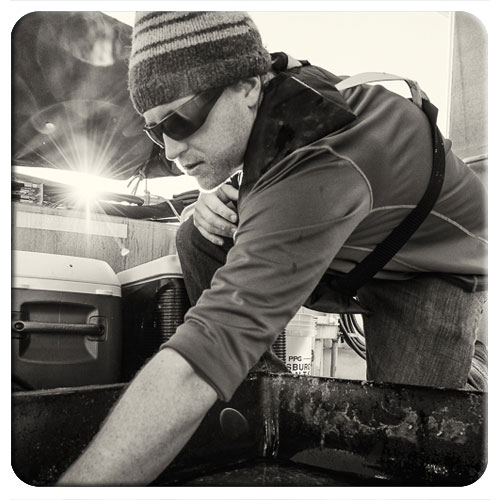 Christopher Murray started his PhD at UConn/Avery Point in September 2014, after finishing his MS in May 2014 at Stony Brook University, NY. While building on his experience in ocean acidification research, for his PhD he is now interested in studying multi-stressor effects of OA and hypoxia on coastal marine fishes. He has been instrumental in designing and building a state-of-the-art experimental unit that allows rearing of fish early life stages under static and fluctuating conditions of factorial CO2, O2, and temperature combinations.
---
Three recent publications of Chris:
Murray, C.S. and Baumann, H. 2018. You better repeat it: complex temperature × CO2 effects in Atlantic silverside offspring revealed by serial experimentation Diversity 10:69
Murray, C.S., Fuiman, L., and Baumann, H. 2017.Consequences of elevated CO2 exposure across multiple life stages in a coastal forage fish
ICES Journal of Marine Science 74:1051-1061
Baumann, H., Parks, E.M., and Murray, C.S. 2018. Starvation rates in larval and juvenile Atlantic silversides (Menidia menidia) are unaffected by high CO2 conditions
Marine Biology 165:75-83

---

[ocean acidification, hypoxia, Atlantic silverside, sand lance, transgenerational effects, climate change]
christopher.murray@uconn.edu | Chris' publications
---
Callie Concannon (MS student)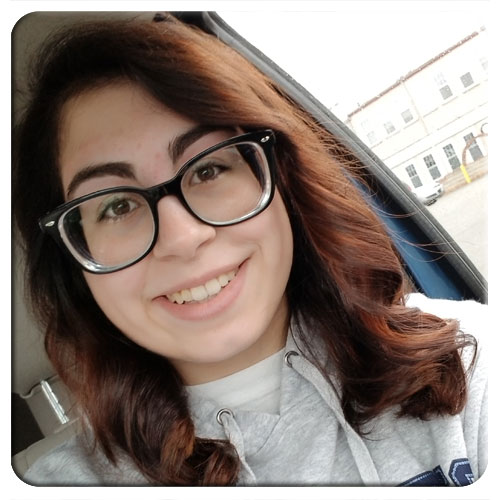 Callie Concannon
will start in fall 2018 as a master student and newest member of the Baumann lab. She is going to work on our new
NSF project
aiming to elucidate the genomic underpinnings of local adaptation in the Atlantic Silverside. Welcome, Callie!
---
[Atlantic silverside, local adaptation, climate change]
callie.concannon@uconn.edu
---
Undergraduate volunteers, summer students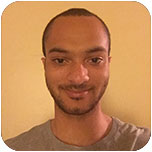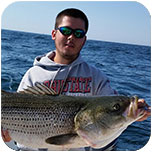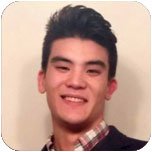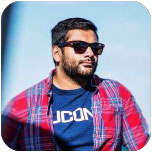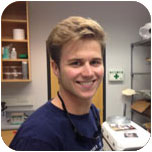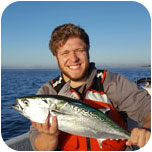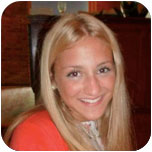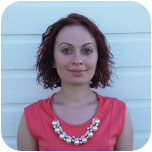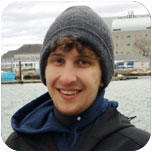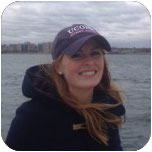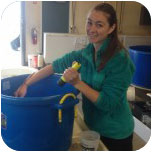 ---