This study by Yencho et al. examined growth, mortality, and settlement distributions of juvenile Winter Flounder Pseudopleuronectes americanus in two bays of Long Island, New York, to better understand localized population dynamics of a species experiencing a protracted population decline. They found that settlement distributions had multiple peaks (cohorts) occurring between March and late July in 2007 and between February and May in 2008. Otolith-based growth rate was significantly higher for Port Jefferson Harbor during 2007 than for all other year × location combinations. Together with previous research the finding of multiple spawning cohorts in Long Island Winter Flounder suggests a degree of isolation, and local management will be needed to support healthy populations.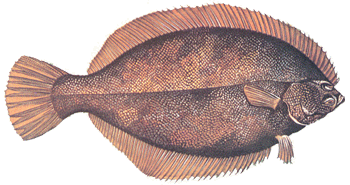 ---
Yencho, M.A, Jordaan, A., Cerrato, R.M., Baumann, H., and Frisk, M.G. (2015) Growth and mortality in coastal populations of Winter Flounder: implications for recovery of a depleted population.
Marine and Coastal Fisheries 7: 246-259.