By
Emma Cross
.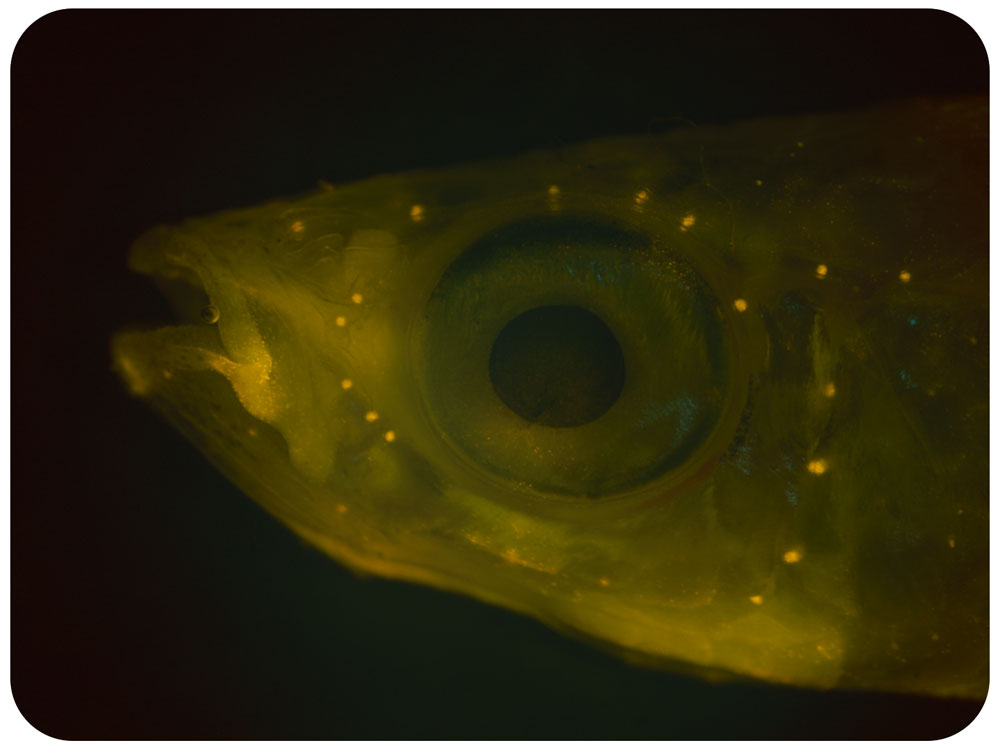 23 Juli 2018
. Yesterday Hannes and Emma took a short road trip to the University of Rhode Island to visit Professor Jacqueline
Webb's lab
to learn about
in vivo
fluorescent imaging.
This technique involves placing live fish in a fluorescent mitrochondrial stain for 5 minutes before imaging different areas of the fish under a dissecting microscope equipped with an epiflourescence light source. This allowed us to visualize small sense organs called neuromasts located in tubular canals in the head, trunk and tail, which form the fish sensory lateral line system used to detect water flows.
---
We are interested to see if high CO
2
conditions affect these neuromasts in the Atlantic silverside, which could impact their critical schooling behaviors.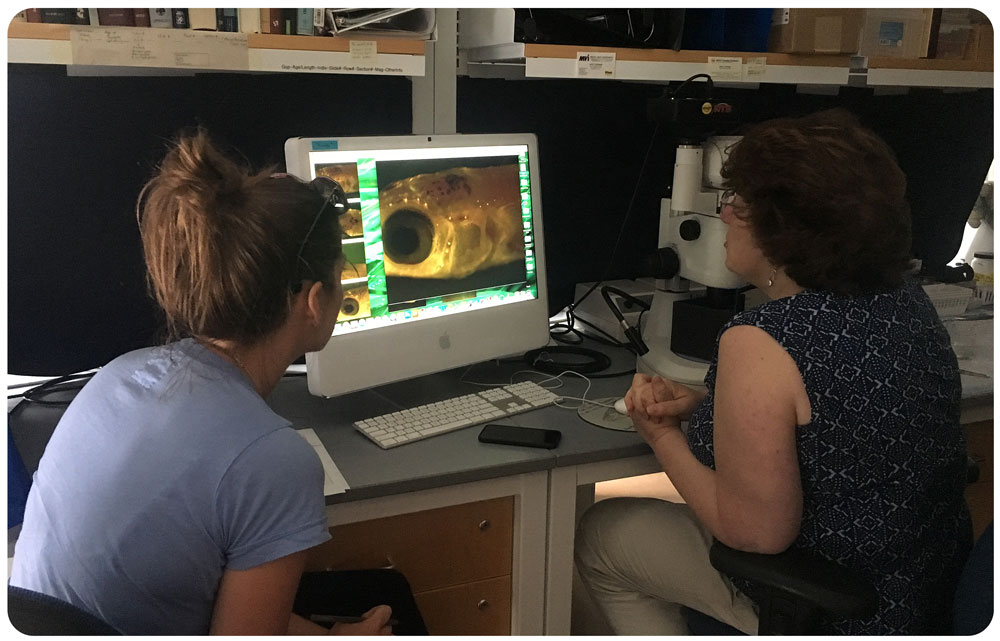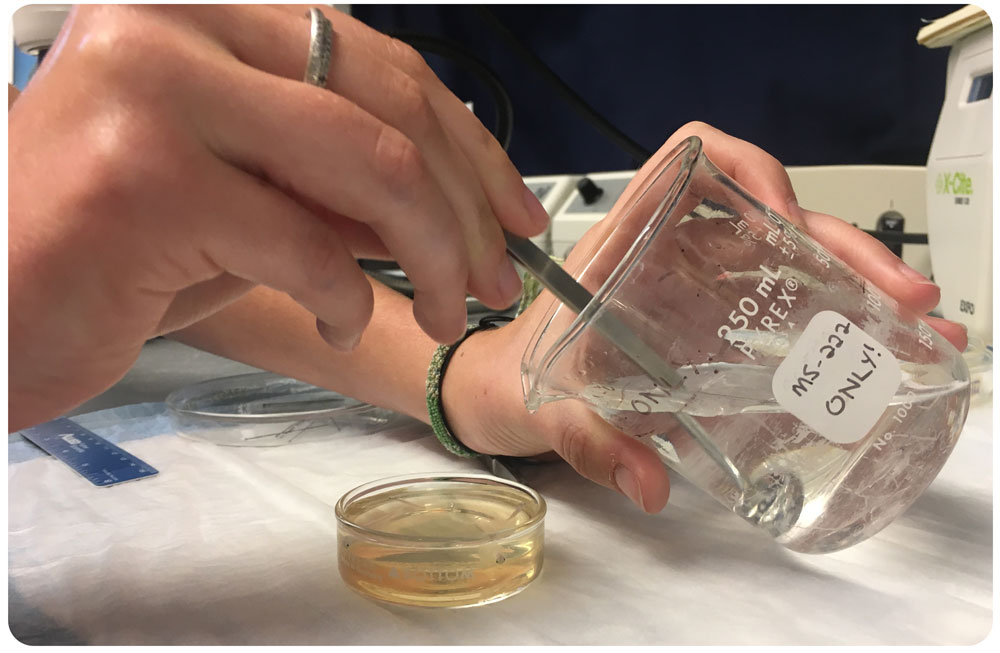 ---