---
On 12 May 2016, the Department of Marine Science hosted it's 11th Biennial Feng Graduate Research Colloquium, during which graduate students of the department traditionally present findings of their thesis research and/or give a preview of their future plans.
---
This year, Chris presented the results of last years study on long-term changes in growth distributions in Atlantic silversides exposed to high CO2 conditions, whereas Jake presented a poster outlining his thesis research on long-term environmental and biological data collected by Project Oceanology.
In addition, Jake took his poster 'on the road' already and presented it at the 16th Long Island Sound Research Conference (13 May, Bridgeport, CT), while Chris will give his talk again at the 40th Larval Fish Conference in June 2016 (17-23 June, Chesapeake Biological Laboratory, Solomons MD).
---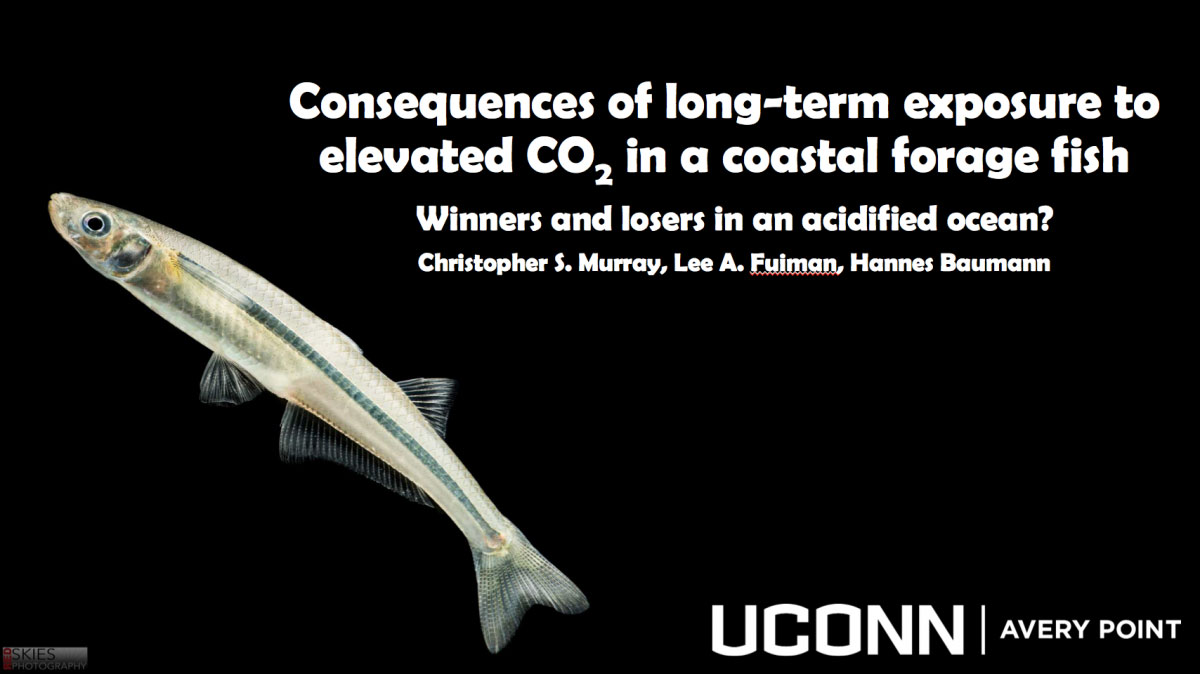 ---