Groton, CT 24-26 June 2021. The long awaited and anxiously prepared virtual 44th Larval Fish Conference was held, featuring more than 240 participants from 28 countries. 58 scientific talks, including 3 keynote lectures were given via Cisco's WebEx platform, whereas networking activities such as poster presentations, 'Meet the Speaker' events, and Mentor hours used the innovative Gatherly platform. The technology was working out well, the preparation paid off, and delegates were overall enthusiastic about this virtual alternative, which was forced on us by Covid-19, but may have shown us new ways and concepts to broaden the societies reach and equality.
The post-conference website is housed at https://lfc44.marinesciences.uconn.edu
Special thanks go to the scientific steering committee Eric Schultz, Jacqueline Webb, and Paul Anderson. Lauren Schaller, Anne Hill, Harley Erickson, and Kate Copeland from UConn's conference services did a great job as well preparing and running parts of the events. Support came from NOAA's Northeast Fisheries Science Center.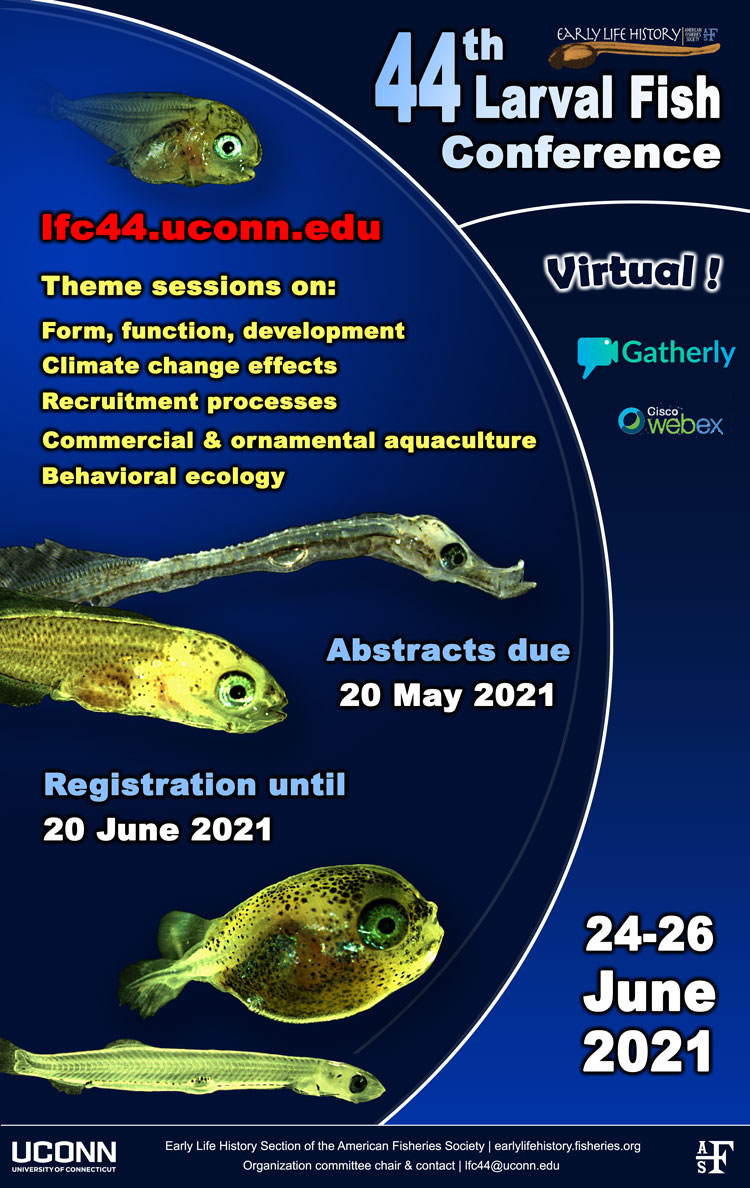 ---