Seasonal dynamics in Atlantic Silverside abundance, spawning, and offspring sensitivity to low pH and oxygen
The Summer Undergraduate Research Fund (SURF) offers a summer stipend of up to $3,500 + $500 research. The Evolutionary Fish Ecology Lab offers a variety of suitable topics for undergraduates to work on.
Deadline for applications is January, 20th 2017.
How to apply: http://ugradresearch.uconn.edu/surf/#apply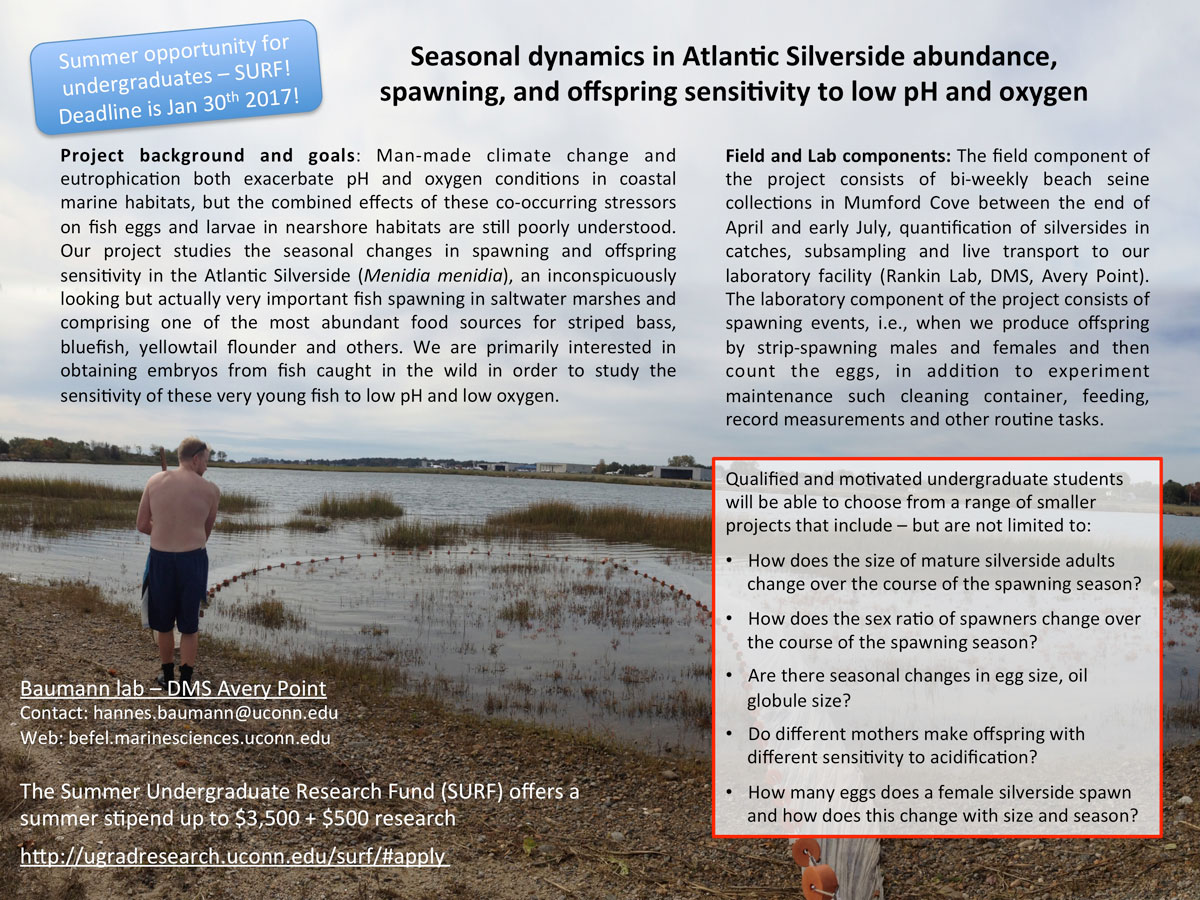 ---