---
NOAA and Sea Grant fund $800,000 in research to understand effects of ocean changes on iconic Northeast marine life
The Ocean & Atmospheric Research program (OAR) of NOAA and Sea Grant just announced the winners of its most recent round of research funding to better understand the consequences of ocean warming and acidification on key marine resources in U.S. Northeast coastal waters. We are happy and proud that our proposed work on the climate sensitivity of Northern sand lance (Ammodytes dubius) was one of the four projects selected for funding. This is particularly good news for Chris Murray, who for his PhD can now expand his experimental rearing expertise to this important species.
This work will be conducted collaboratively with colleagues from NOAA (David Wiley), USGS (Page Valentine), Boston University (Les Kaufman), and Woods Hole Oceanographic Institution (Scott Gallager).
You can read the official announcement as it appeared on 6 September 2016 on NOAA's News site.
---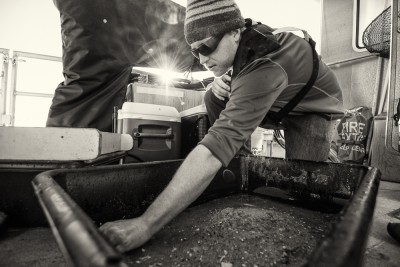 ---